Join us for the 14th annual Sustain Dane Summit on Friday, November 4, 2022.
The Sustain Dane Summit is a day filled with education, inspiration, reflection, and connection! This year our theme is Building Our Social Change Ecosystem. Our community is filled with talented visionaries, guides, healers and more. What's your role? All of these roles are welcome and necessary to work together to address climate change and create a sustainable future with well-being for all. At the Summit we will learn about and workshop our understanding of different roles that create equitable and enduring social change, the systems of power we are drawn to take action to change, how to sustain your efforts through times of fatigue and healing, and the network of connections we build together. This year the Summit will be a fully in person program, held at the Monona Terrace Community & Convention Center.
We'll hear from speaker Deepa Iyer, writer, strategist, lawyer, and racial justice advocate for the keynote address and workshop session. Her new book, Social Change Now: A Guide for Reflection and Connection will be available complementary to participants at the Summit.
Program Outline
7:30 – 8:30 Breakfast & Networking 
8:30 – 8:40 Sustain Dane Welcome
8:40 – 10:00 Keynote & Workshop 
10:00 – 10:30 Break 
10:30 – 10:50 Dane County Climate Goals & Progress Updates 
10:50 – 12:00 Local Leaders Panel 
12:00 – 1:30 Lunch & Networking 
1:30 – 2:30 Live Forward Awards 
2:30 – 3:00 Closing & Networking 
The Summit will also feature a panel of local leaders sharing their work towards a sustainable community, networking and conversation among attendees, and a Live Forward Award celebration. We will recognize the projects completed by businesses, organizations, and individuals from our 2022 programs. We can all play a powerful role in building our social change ecosystem. Let the 2022 Summit refocus your efforts on a healthy environment, a just economy, and equity and social well-being for all. Change happens when inspired people take action!
Attendees that are requesting time for professional development from their employer can download this sample email text and flyer.
2022 Program Overview
Keynote & Workshop
8:30 AM — 10:00 AM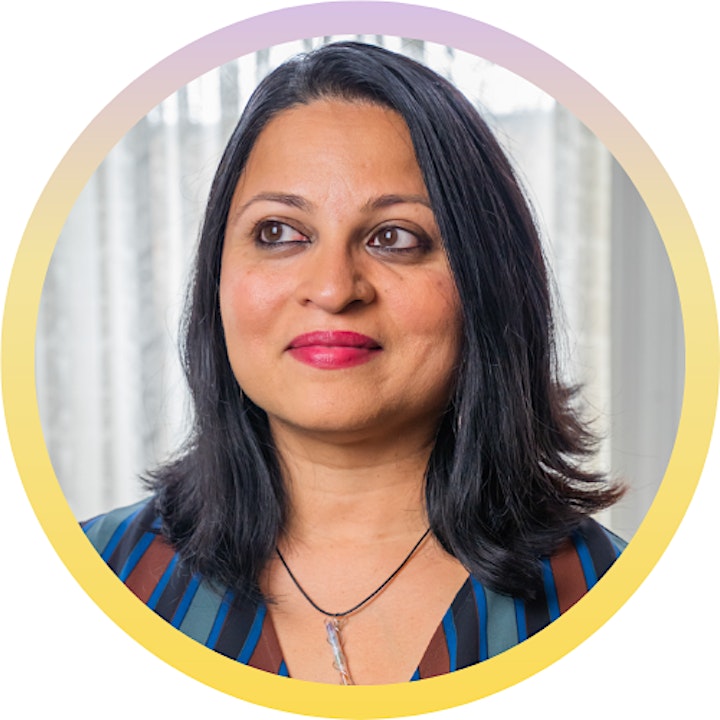 Deepa Iyer | Writer, strategist, lawyer, and racial justice advocate
Deepa is a Strategic Advisor at Building Movement Project and Director of Solidarity Is, a project that provides training, narratives, and resources to facilitate transformative solidarity practices for movement building organizations who are invested in meaningful social change. Deepa's first book, We Too Sing America: South Asian, Arab, Muslim and Sikh Immigrants Shape Our Multiracial Future (The New Press 2015), received a 2016 American Book Award and was selected as a top 10 multicultural non-fiction books of 2015 by Booklist. Her new book, Social Change Now: A Guide for Reflection and Connection will be available complementary to participants at the Summit.
She is joining us in conversation about her new workbook and her tool for mapping our social change roles. In our lives and as part of sustainability movements and organizations, many of us play different roles. And yet, we can often get lost and confused, or we are newcomers to ongoing efforts and don't know where to start, or we are catalyzed into action in the midst of a crisis in our community. Her keynote and workshop will help us:
Understand the different roles that create equitable and enduring social change
Learn about how to identify our roles through what we value and our vision for the future
Identify the systems of power we are drawn to take action to change
Recognize that working for change can cause fatigue, and learn how to sustain your efforts
Discover how to build connection with our teams, organizations, networks, and/or movements
Reflect on our goals for social change
Additional Features
Local Leaders Panel
10:50 AM — 12:00 PM
These innovative community builders will join us in conversation about their work, their vision for sustainability in our region, and how they maximize their impact with their social change roles.

Maria Redmond | Director of the Office of Sustainability and Clean Energy, State of Wisconsin (Moderator)
Maria serves as the Director of the Wisconsin Office of Sustainability and Clean Energy and has worked for the State of Wisconsin for 21 years. Maria is accountable for planning, administration and oversight of statewide energy programs and policies. In addition to helping with the development and implementation of the recommendations from the Governor's Task Force on Climate Change, Maria is leading the implementation of a statewide clean energy plan. The plan is centered on environmental justice, creates a pathway to multi-sector deep decarbonization and a bustling clean energy economy that supports a diverse workforce and technology innovation. Keep Reading.
Cedric Hodo | Chief of Operations & Executive Director of Building and Auxiliary Services, Madison Metropolitan School District
Cedric Hodo has held his position since April 2021. MMSD is the second largest school district in Wisconsin, with more than 26,000 students in 52 schools. Mr. Hodo provides leadership to several district-wide departments, including maintenance and facilities, operations, food and nutrition, and auxiliary services. One of his current responsibilities is oversight and management of the District's $317M voter-approved facilities and operating referenda, one of the largest in the state's history. Keep Reading.
Delaney Gobster | Sustainability Director, Little John's Restaurant
Delaney works with Little John's coordinating their food rescue team and managing their food excess relationships. In addition to supporting Little John's excess resource and redistribution partnerships, this season Little John's food rescue team launched a gleaning volunteer program and a sustainable disposal initiative. Building off of her work in the community, Delaney researches landscapes of food excess and accessibility as a graduate student at the University of Wisconsin- Madison within the Agroecology Program and the Gibbs Land Use and Environment Lab. At the University, her research investigates the root causes of inequitable food distribution at a local level, and explores communication networks for food redistribution. Keep reading.
Christopher Peguero | Communities of Belonging Program Manager, Promega Corporation
In 2021 Christopher and his family moved to Fitchburg. Christopher is now the Diversity, Equity, and Inclusion Communities of Belonging Program Manager at Promega. Through Christopher's leadership, Seattle City Light's Environmental Equity Program ssupported regional BIPOC led environmental organizations. Christopher says, "In all the leadership roles I have held, I have promoted the transformative power of collaborative, community-driven solutions versus extractive relationships with BIPOC communities. I believe that communities closest to the struggle of systemic racism and oppression are experts in knowing the solutions to overcome those struggles. When everyone in our community is able to thrive—we are all collectively stronger, healthier, and better for it." Keep reading.
Tim "Pio" Piotrowski | Chief Beer Officer, Delta Beer Lab
Pio has been professionally brewing craft beer since 2010 in the well-known beer cities of Boulder, CO; Minneapolis, MN; and now Madison, WI. He approaches his craft with a focus on quality and consistency of products that interest diversity of beverage drinkers. When setting out to establish Delta Beer Lab, Pio wanted to show that business can DO WELL and DO GOOD at the same time. Delta's mission is to expand the community through quality, local craft beer without barriers to gender, race, or sexual orientation. Delta pays employees a living wage plus revenue sharing, and donates all tips to monthly Nonprofit Partners – giving over $143,000 back to our community since opening February 2019.
Live Forward Awards
1:30 PM — 2:30 PM
The Live Forward Awards recognize local changemakers and inclusive leaders who are accelerating sustainability and advancing community well-being. Join us to elevate the innovation and impact happening in our own neighborhoods!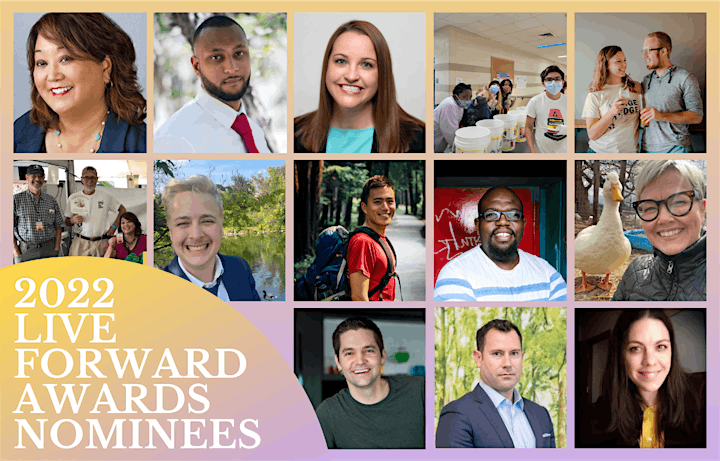 Congratulations to the 2022 Live Forward Award Nominees:
21-22 PMMS 7E Students, Patrick Marsh Middle School
Anne Gillespie, Shorewood Elementary School
DaMontae January & Fernando Perez, Madison Community Cooperative
Health Occupations and Professions Exploration (HOPE) Students/Interns, UW Health
Heartland Farm Sanctuary Staff/Volunteers
Katie and Kevin Gibbons, Hodge Podge
Leah Kinmonth, TDS Telecom's Green Associate Resource Group
Milton Rogers, Impact Employment
Netzahualcoyotl "Ned" Smith; Latino Academy of Workforce Development & Virent: Renewable Energy
Tim "Pio" Piotrowski, Delta Beer Lab
Shed & Caroline Farley, Linda and Gene Farley Center for Peace, Justice & Sustainability
Yi "Louis" Liu, Kohler Co.
Scholarships
Scholarships are available—email hello@sustaindane.org for info.
Registration Deadlines
Register by October 28 to ensure we can accommodate dietary requests and to receive a printed name tag.

Member Registrations
Member organizations receive complimentary registration based on their membership size and level. See below for the number of registrations for each size & level.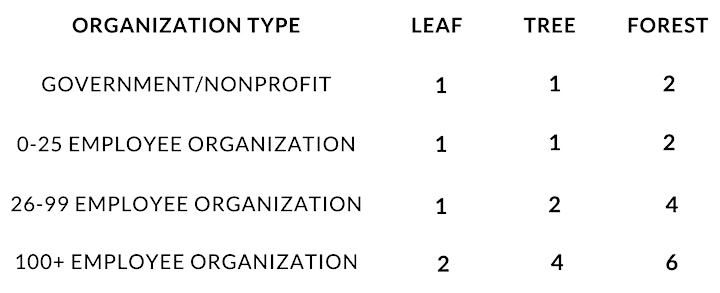 Thank you to our sponsoring partners and supporting members!
Interested in additional visibility at the Summit? Learn more in the sponsorship packet here. Sponsorship levels range from $500 to $10,000. Through sponsorship of the 2022 Summit, you can:
Elevate your organization's commitment to sustainability in Dane County
Participate in meaningful learning, networking, and professional development
Gain business development as a leader in corporate social responsibility
Be visible through extensive marketing, press releases, and online promotions
Email Lucia Hunt at lucia@sustaindane.org to discuss your desired sponsorship level. For maximum recognition opportunity, secure sponsorship by September 30, 2022.