Join us for the 13th annual Sustain Dane Summit on Thursday, November 18, 2021.
The Sustain Dane Summit is a day filled with education, inspiration, reflection, and connection! This year our theme is Weaving Stories of Change. We'll hear from keynote speaker Kimberly Nicholas, sustainability scientist and author of UNDER THE SKY WE MAKE: How to be Human in a Warming World. Every registration has the opportunity to receive a copy of Under the Sky we Make.
The Summit will also feature a panel of local leaders sharing their work towards a sustainable community, networking and conversation among attendees, and a Live Forward Award celebration. We will recognize the projects completed by businesses, organizations, and individuals from our 2021 Accelerate Sustainability Workshop and Master Recycler program. We can all play a powerful role in creating systems that focus on holistic sustainability: a healthy environment, a just economy, and equity and social wellbeing for all. Change happens when inspired people take action.
This year the Summit will be a hybrid program, held both online and in person at the Monona Terrace Community and Convention Center. The in person registration deadline has passed, but you may still join us virtually.
Program Overview
Networking & Breakfast
7:45AM – 8:30AM
Under the Sky We Make Keynote
8:30AM—9:45AM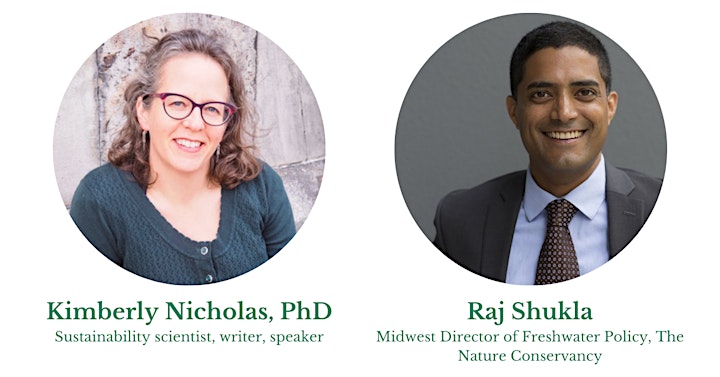 Kimberly is a sustainability scientist at Lund University. She is the author of UNDER THE SKY WE MAKE: How to be Human in a Warming World, and the monthly climate newsletter We Can Fix It. She has published over 50 articles on climate and sustainability in leading peer-reviewed journals, and her research has been featured in outlets including The New York Times, The Washington Post, The Atlantic, USA Today, Buzzfeed and more. Read Kimberly's full bio.
Raj Shukla, The Nature Conservancy's Midwest Director of Freshwater Policy, will be interviewing Kimberly about her new book. Read Raj's full bio.
Kimberly and Raj's conversation will cover:
How we can harness facts, feelings, and action to face climate change.
Principles of respect and care for people and nature, reducing harm at its source; and building resilience, the ability to recover from setbacks
Climate pollution is distributed extremely unfairly
Maximize meaning and minimize carbon – stories of meaningful achievements and cultivating community that are created from actions and relationships that align with our core values
Find bright spots where climate action is working and spread them
We will also take some questions from the audience and have the chance for conversation among attendees about our roles in climate action in post-keynote networking.
Additional Features
The program will also feature a panel of local leaders that are walking the talk for sustainability in our community, a Live Forward Award celebration, and a recognition of our 2021 Accelerate Sustainability Workshop program participants and Master Recycler participants. Stay tuned for more details.
Local Leaders Panel
10:00 AM—11:15 AM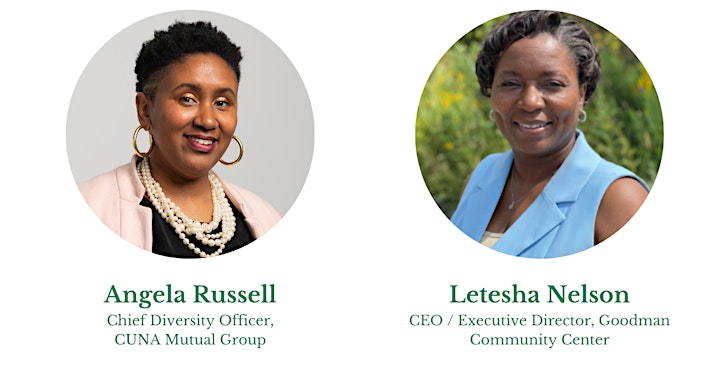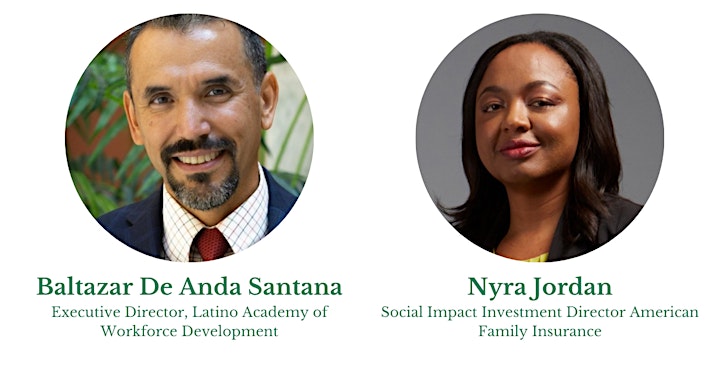 This year, our local leaders panel will feature Angela Russell as moderator. Angela is the Vice President of Diversity, Equity and Inclusion and is the Vice President of the CUNA Mutual Foundation at CUNA Mutual Group. Read Angela's full bio.
Panelists include:
Networking and Lunch
11:30AM—1:00PM
In person registrations will join us for a delicious Vegetable Strudel lunch. Virtual attendees can join us for online networking from 11:30AM—12:30PM.
Accelerate Sustainability Workshop, LAWD's Bilingual Leadership Academy, and Master Recycler program recognition
With a guest presentation from Plastic Free MKE
1:00PM—2:00PM
Throughout 2021 our education programs have inspired a ripple effect of action across the community. Join us to celebrate the impact of the Accelerate Sustainability Workshop, the Latino Academy of Workforce Development's Bilingual Leadership Academy, and our new Master Recycler course. Learn about the program impact, hear stories from participants, and help us recognize their successful projects. Congratulations to the over 550 participants in these programs and the ripple effect of their work educating over 44,500 people in our community.
To inspire your own sustainability projects, we'll be joined by Leah Holloway from Plastic Free MKE for a presentation including regional plastic information, and actions people can take to curb plastic use. Read Leah's full bio.
Live Forward Awards
2:00PM—3:00PM
Join us for a panel of the four Live Forward Awardees and celebrate their amazing work in our community.

Elena Terry, Founder/Executive Chef of Wild Bearies Catering
Tara Wilhelmi, Founder and Lead Peer Specialist Each One Teach One (EOTO)
Oscar Mireles, Director of Omega School
Kristie Goforth, Executive Director of Free Bikes 4 Kidz Madison
And congratulations to all the 2021 Live Forward Award Nominees!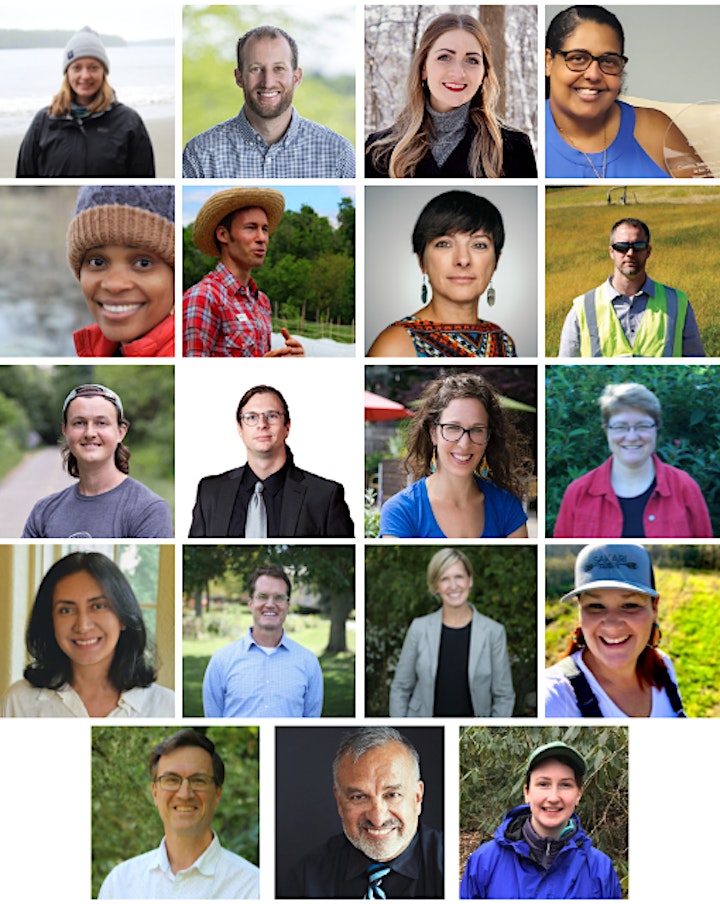 Caitlin Williamson, Natural Resources Foundation of Wisconsin
Corey Meek, Promega Corporation
Cristina Carvajal, Wisconsin EcoLatinos
David Ropa, Outdoor Classroom/Youth Gardening Program at Spring Harbor Middle School
Deirdre Steinmetz, Madison Reading Project
Elsa Caetano, BikEquity
Halie Tenor, American Family Insurance and Natural Resources Foundation of Wisconsin
Ian Aley, Office of Sustainability
Ian Oestreich, Curbside Bicycles
Ivo Rozendaal, SmithGroup Architects
Janet Dyer and Eileen Otis, Madison School & Community Recreation (MSCR) Cares Team
Jessica Awe + Dustin Klubertanz (Aldo Leopold Elementary) & Sarah Galanter-Guziewski + Summer Hillman, (Stephens Elementary)
Jessy Servi Ortiz, Wisconsin Sustainable Business Council, Women in Sustainability (WIS)
John Welch, Dane County Waste and Renewables
Kathy Kuntz, Dane County Office of Energy and Climate Change
Sarah Voss, Aldo Leopold Nature Center
Scott Andersen and Dr. Nicole Andersen, Artisan Dental

Recordings
Post-event recordings will be provided to registrants. Re-watch your favorite sessions and share with your professional and personal networks to spread impact.
Scholarships
Scholarships are available—email hello@sustaindane.org for info.
Registration Deadlines
Monday, November 1 is the deadline for in person registration. Online registration ends on the day of the program. Discounted Early Bird registration ends Monday, October 18.
COVID-19 Safety Requirement
The Sustain Dane Summit will include an in person option at the Monona Terrace in the Grand Terrace and Hall of Ideas areas. The Summit will follow and enforce all Public Health Dane County & Madison orders, including masks and face coverings. In addition, masks or face covering must be worn at all times in the Hall of Ideas, which is where program presentations will occur (no eating/drinking occurring in the Hall of Ideas). Optional breakfast & lunch will be served in the Grand Terrace – we ask that masks remain on whenever people are not eating/drinking in the Grand Terrace.
For in person attendees, Sustain Dane is requiring full vaccination or a negative COVID-19 test within 72 hours before attending the Summit. Sustain Dane will have a limited number of COVID-19 tests available on-site. Attendees should bring proof of vaccination or negative test (a photo is sufficient). Anyone with symptoms of illness and/or COVID-19 are asked to please not attend in-person and join us for the virtual option instead.

Thank you to our sponsoring partners and supporting members!
Interested in supporting the Summit? Email Lucia Hunt at lucia@sustaindane.org to discuss your desired sponsorship level and/or create a personalized sponsorship for your organization. For program recognition, secure sponsorship by October 1, 2021.